The guest rooms are compact, but all rooms can accommodate three or more people,
making them a "Japanese compact." The rooms have enough space for long-term stay and are minimalistic and relaxing.
A wide variety of room types are available to accommodate different numbers of guests and for various purposes.
The hotel also offers a variety of "persistence" that provides a comfortable stay for guests.
obsession
Persistence for guest rooms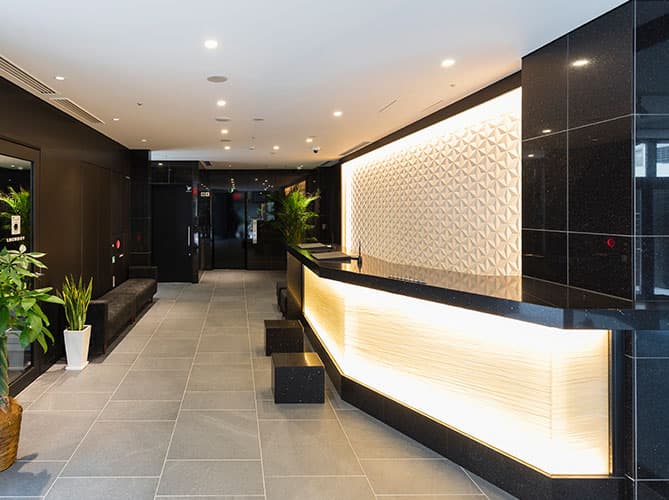 STYLE
The exterior, lobby, and guest rooms are based on stylishness, and we have also used unique Japanese patterns to create a calm tone that guests can relax to stay. We carefully select the hotel's fabrics, electrical appliances, and accessories for their texture, performance, size, and color and aim to be a hotel where guests can stay repeatedly.
BED
We use beds by France Bed (Japanese manufacturer for bedding items) with custom-made mattresses for lodging facilities such as high-density continuous springs mattresses that condition the body during sleep to make waking up more comfortable and Toyobo's "Breath-Air Extra®" mattresses.
These mattresses, which support the entire body and provide comfortable sleep, are used in some facilities and training centers for athletes in Japan and help the condition of athletes.For the duvet (top), we use a synthetic fiber down duvet that is light and warm, considering guests who are allergic to feathers so that they can sleep peacefully.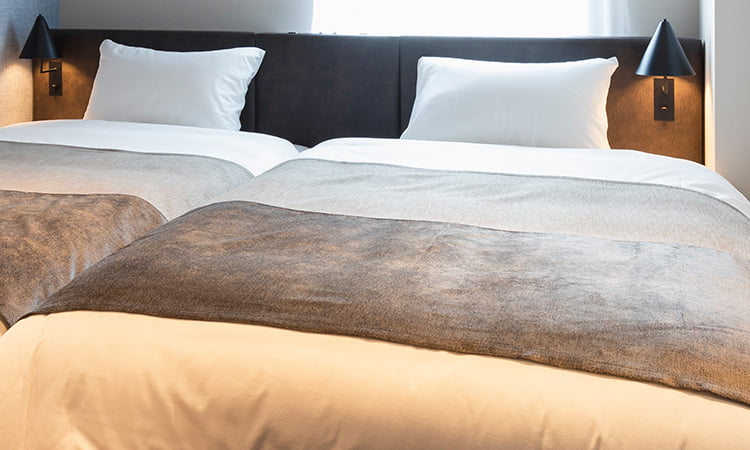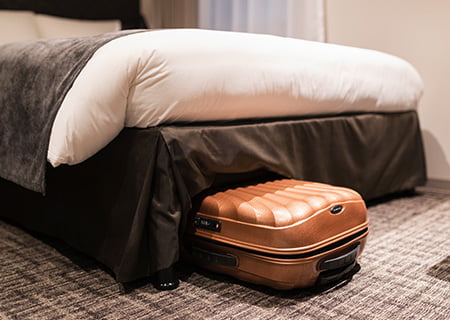 We use trundle beds in our guest rooms. (Except for Comfort Twin) Their single beds are different from regular extra beds in that they are single beds with the same structure as main beds, guaranteeing the same sleeping comfort as standard beds.
Also, we stick to the sleeping comfort of guest rooms, such as a bed manufacturer makes the sofa bed.

The space under the main bed can be used as a storage space, such as trunks when the extra single bed is used.
The foot throw is larger than usual so that trunks can be spread out on the bed without staining the sheets, allowing guests to prepare for their trip without concern.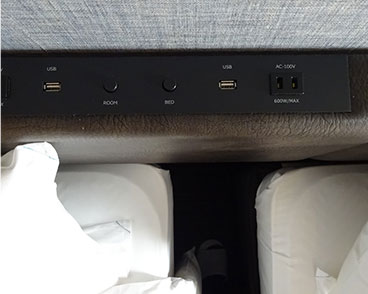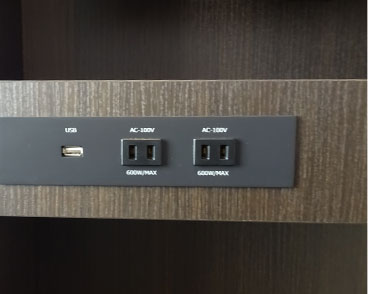 COMFORTABLE
AC and USB power outlets have been installed in many places of the room, including the bed's headboard, for digital devices. We have secured many outlets and spaces so that all guests can charge their smartphones and other devices simultaneously as much as possible.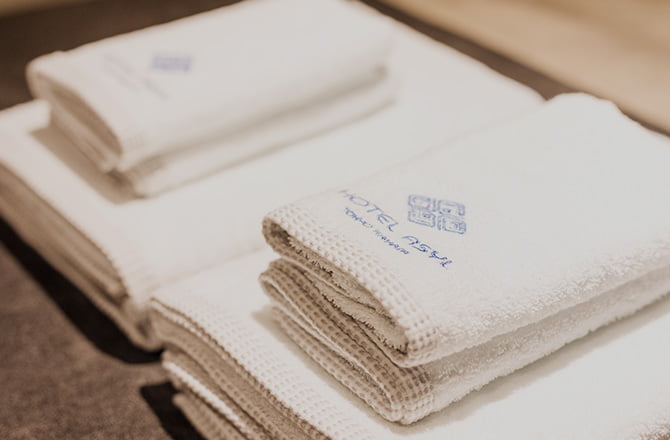 TOWEL
Our original towels are made of the highest quality cotton wrap yarm for our bath and face towels.
The warp yarn, which determines the properties of the fabric, is made of the highest quality cotton, providing a superior touch and elasticity that cannot be obtained with ordinary cotton towels.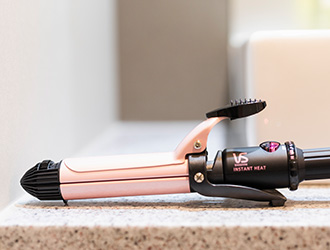 HAIR IRON
Hair iron is available as standard in all rooms to support women's make-up time.
AMENITIES
For shampoos and conditioners, which are the most important concerns for female guests, so we offer:
①Silicone-free
②Natural ingredients derived from plants
③Easy to lather and rinse
④Smooth and manageable hairs after hairdryer
⑤Mild fragrance After thoroughly examining several difficult conditions, our female staff monitor and carefully select these salon-use products

The "DELAXIOR BALANCE PRO-CMC series" is developed and supplied by a Japanese manufacturer for hair salons, and we provide them in our original bottle.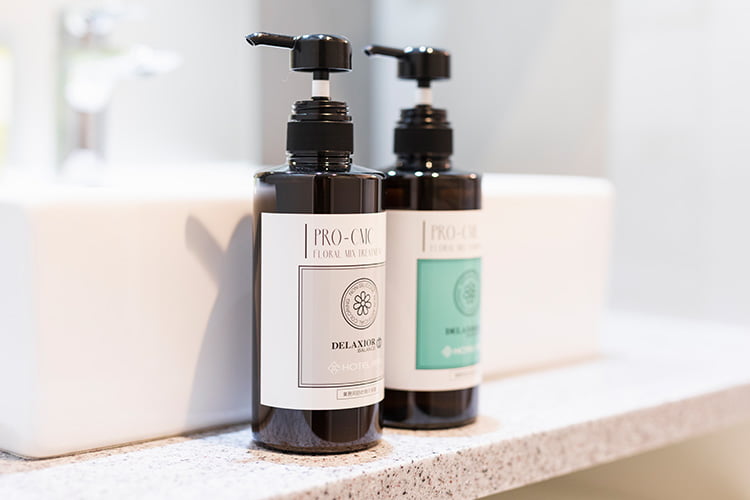 DELAXIOR BALANCE
PRO-CMC Series
・Silicone-free
・Colorless
・9 kinds of natural plant extracts and 13 types of amino acids
・Contains CMC ingredients
・Removal of residual chlorine

These products combine excellent features with basic performance that only salon-use products can provide, such as strong cleansing power, good hair condition after hairdryer, and light fragrance. They bring out the many people's hair personality.
SHOWER
We use the "Bollina" series of ultra-fine bubble showerheads. (Except for ASYL Terrace Suite) "Micro-nano bubbles," which are approximately 1/10000 of a millimeter in size, wrap your skin and hair softly and gently, absorbing and rinsing away dirt from them. After showering, the good heat retention and preservation of heat effect are expected to moisturize and beautify your hair and skin.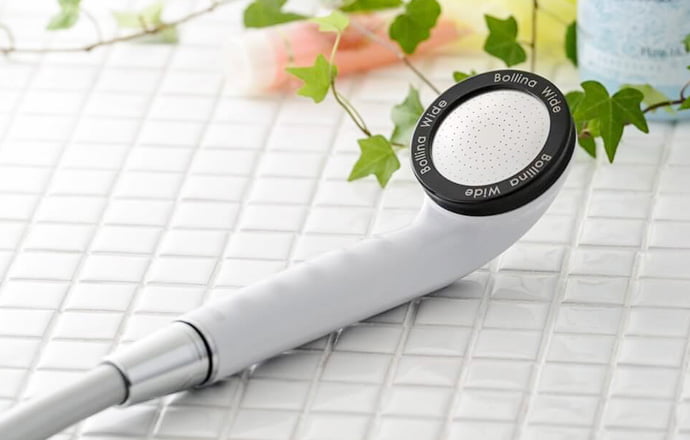 ROOMS
Guest Room Information
Services
Items for rent

trouser press, clothes steamer (+ ironing board), hybrid humidifier, stand light, blue-ray/DVD player, wired LAN cable (3m), cell phone charger, extension cord, HDMI cable, memory foam pillows, feather/pipe pillows, acrylic blankets, wheelchair, cart, wine opener, wine glasses, champagne glasses, ice cooler, ice bucket
*Please note that the number of rental items is limited.
*Please ask the front desk staff if you need any of these items.
Itemss for sale

Basic cosmetic sets (facial cleanser, makeup remover, milky lotion, lotion)
Facilities & Services

Coin-operated laundry (for fee)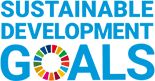 HOTEL ASYL TOKYO KAMATA has implemented the following items and is working from time to time to start from possible things toward realizing a sustainable society as stated in the SDGs.
We use the product of biomass film packaging (BFP) made from renewable plant-derived materials for frequently used items such as toothbrushes, combs, and cotton swabs.By using BFP, we are trying to reduce the use of fossil fuels and the emission of CO2, which causes global warming.

We use refillable bottles for bath amenities (shampoo, conditioner, etc.). The use of refillable bottles reduces unnecessary waste (especially petroleum products) and the use of fossil fuels. We are reducing greenhouse gas emissions.

We are trying to digitize the hotel's policy, POP, memos, etc., as much as possible using tablets. Except for some rooms, there are no bathtubs, only showers in the bathrooms. By reducing the use of paper and water, we are trying to minimize the use of wood for paper production and the shortage of water resources, which is becoming a global problem.

With the exception of a few areas, the lights used in the building is LED. In addition, we are actively working to conserve the global environment by reducing energy consumption through the use of total heat exchange for air conditioning systems.

We are actively cooperating with local region tourist attractions, and use tourist materials.By proactively building relationships with local communities and regions, we aim for sustainable industrial development and a sustainable society that is not to only a particular region.