relief information
For the safety of our guests
For the safety of our guests
We take various measures to prevent coronavirus infections to
our guests with a safe and comfortable stay.
Initiative
Effort to enhance hygiene management
To prevent the spread of the COVID-19 infection and to ensure the safety condition of our guests' health, we have applied a special coating called "Medical Nanocoat" (Patent No. 6676659), a unique technology that inactivates 99% of the virus and is safe for human contact, made by NASC Nanotechnology Ltd. It applied to the front desk and lobby areas (including the front desk counter, acrylic partitions, pens and other equipment, sofas, doorknobs, etc.), elevator buttons, guest room doorknobs, and other areas that many guests frequently touch.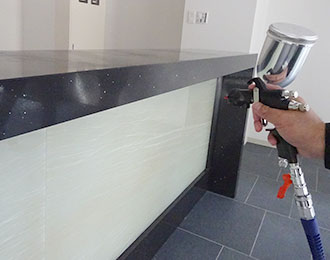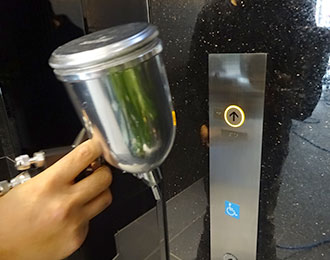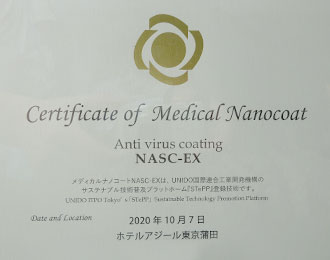 1

We have installed alcohol disinfectants in the front desk and lobby areas to create a more comfortable environment for our guests.

2

When lining up at the front desk, we ask you to keep a certain distance between yourself and the person in front of you.

3

We have installed a prevention board at the front desk counter to prevent splash from the mouths.

4

The hotel staff wears masks to prevent splashing from the mouths.

5

When using the elevators and common areas with others, please keep a certain distance from the people around you to prevent crowding.

6

We regularly disinfect doorknobs, doors, elevator buttons, restroom doors, and other areas that guests frequently touch.
Health

&

SafetyFor your health and safety
1

If you have a fever or cold symptoms during your stay, please report them to the front desk.

2

We ask you to wear a mask when using our hotel.

3

A "non-contact thermometer" is available for guests to take their temperature during their stay.

4

Guests are required to" present the IDs" and "take the temperature" checked upon check-in.
Cleaning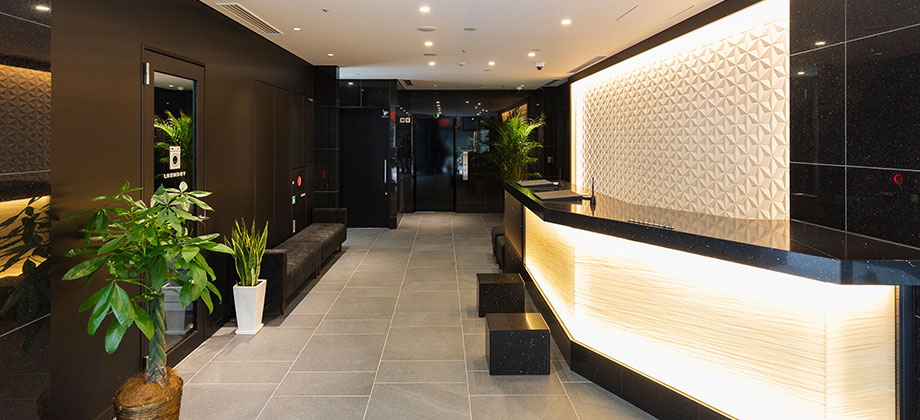 Our cleaning staff wears masks while working.
Regular ventilation is provided in guest rooms and common areas during cleaning.
During room cleaning, guests are not allowed to enter the room to prevent contact.
We sanitize doorknobs, fixtures, desks, etc., that guests frequently touch.
In common areas such as the lobby, where guests spend a lot of time, we use a Panasonic space sterilizer/deodorizer "Ziaino" at any time to create a clean space.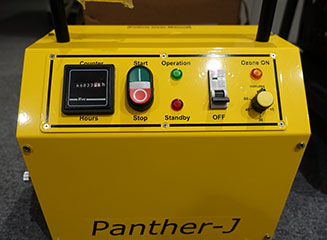 Ozone generating machine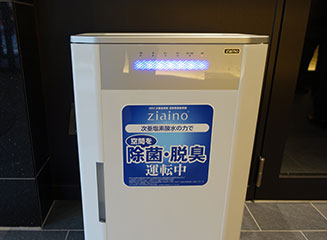 Ziaino
We ask for your cooperation in wearing masks and disinfecting with alcohol
solution when you visit our hotel so that you can use the hotel safely and securely. 
If you feel sick, please let us know at the front desk.