SPA Wellness Approach
Restore your body and mind
It is said to cause poor health: decreased immunity,
excessive or insufficient mineral content,
remaining toxic substances in the body,lowered metabolism, stress, etc.
We help you improve the body and mind of people who "are not sick but not feeling well."
This facility, "SPA ASYL" located on the 2nd floor of HOTEL ASYL TOKYO KAMATA,
aims to support people enjoy a healthy and beautiful life by improving their bodies and minds.
The minerals from the natural hot springs and the far-infrared rays from the natural stones strengthen and cleanse the body.
SPA ASYL's natural hot spring mineral mist bath is a wellness program based on the hotel's original plan [3R Wellness Approach], designed to work on your body and mind to Reset, Relax, and Refresh by experiencing the mineral mist based on natural hot spring water entire your body.
By bathing your whole body in the mist of natural hot spring water, you can expect to expel toxic substances from your body and promote the absorption of minerals, effectively maintaining the balance of minerals in the body that may lack.
Also, the room temperature is maintained and controlled at around 40 degrees Celsius (body temperature + about 4 degrees Celsius), where the parasympathetic nervous system is easily stimulated.
The synergistic effect of the far-infrared rays emitted from the heated natural stones on the floor is expected to calm irritability and promote relaxation of the body and mind. By warming and activating the body from the inside, it can boost the immune system.
The bathrooms are zoned according to the type of natural stone and temperature so that you can choose the one that suits your body condition and preference.
3R Wellness Approach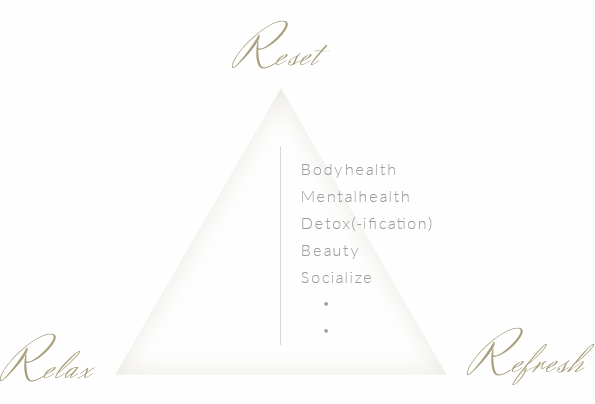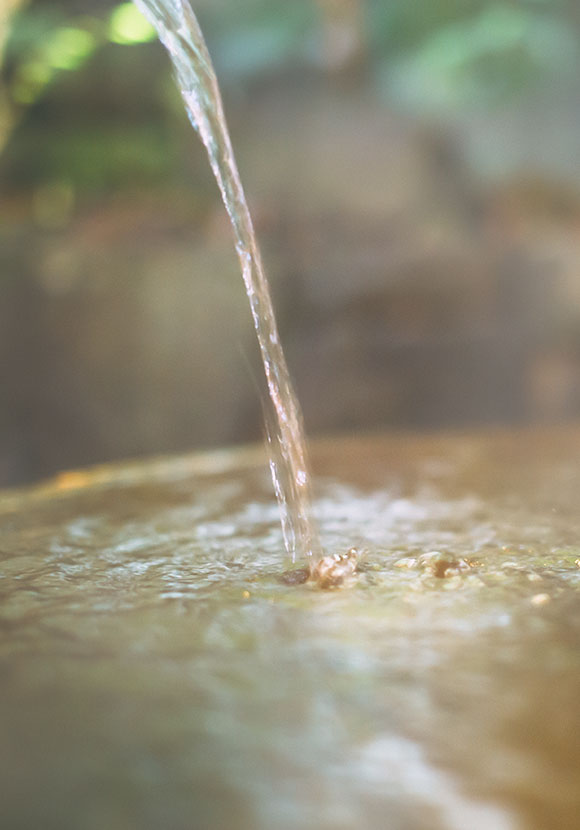 HOT SPRINGS
Direct shipment of hot spring water from Toyama prefecture
Shokawa Onsenkyo Village, a hot spring in Toyama prefecture, has a rich and well-balanced natural mineral content.
SPA ASYL searched for hot spring water with an ideal mineral balance and finally found the famous hot spring known only to a few people, "Shokawa Onsenkyo Village."
With the cooperation of "Shokawa Onsen Village," which has a well mineral balance n Japan's famous hot springs, SPA ASYL get the hot spring water from the long-SPA ASYL directly gets the hot spring water from the long-established hot spring hotel "Torigoe no Yado, Sanrakuen" in Toyama prefecture and turns it into a mineral mist.
What is "Torigoe no Yado"?
In the olden days, it is told that birds flying around the region rested their wings in the hot spring water that came out of the mountains, healed their injured bodies, and flew away. It is a very rare hot spring water in Japan that contains a lot of iron ions and carbon dioxide gas, high salt content, and hydrogen carbonate ions. The high calcium and magnesium content also warms the body and is expected to treat many diseases effectively.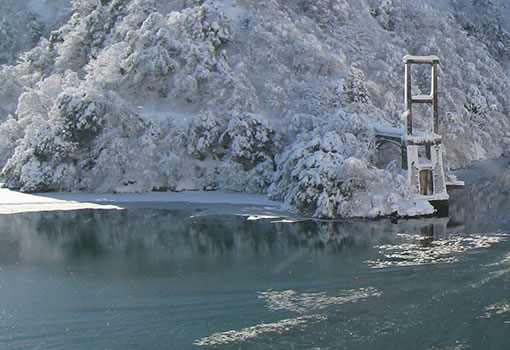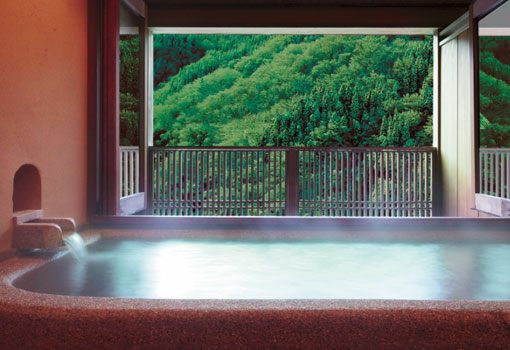 SPA ASYL
At SPA ASYL, there are three types of bedrock on the floor: Mt. Fuji lava stone, Kihouseki stone (a type of quartz), and Bakuhanseki stone (a type of quartz-porphyry) divided by their properties and temperature. Enjoy the effects of the far-infrared rays and negative ions, which function as bedrock baths combined with the hot spring mist.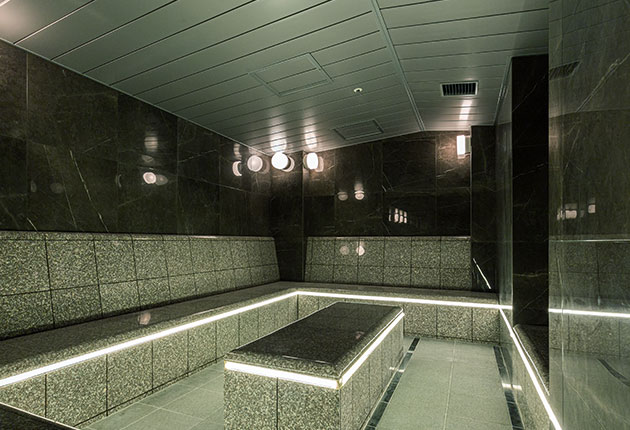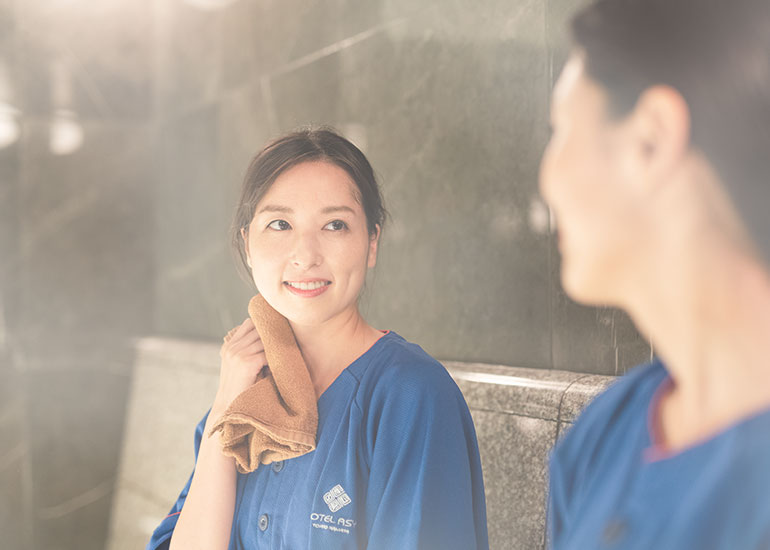 Bench Area
It is designed to bathe the entire body in natural hot spring mist while the bedrock heats the waist and legs. It is expected to warm the body from the inside, especially the waist and legs, and activate its functions.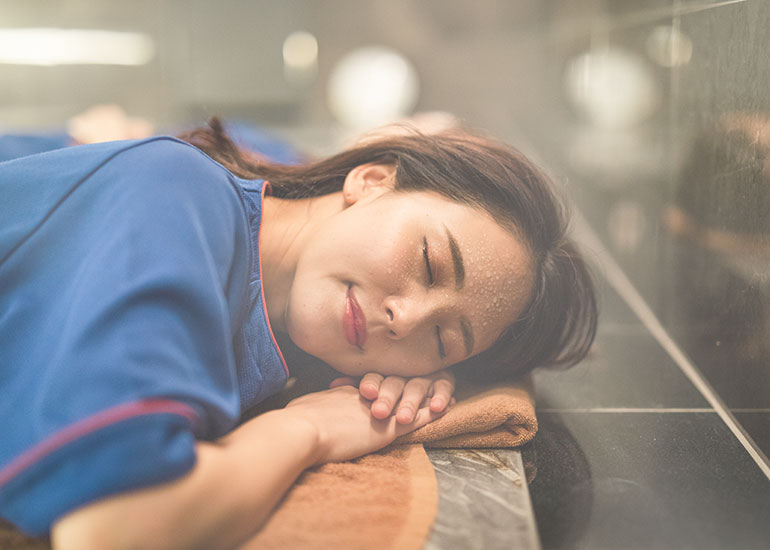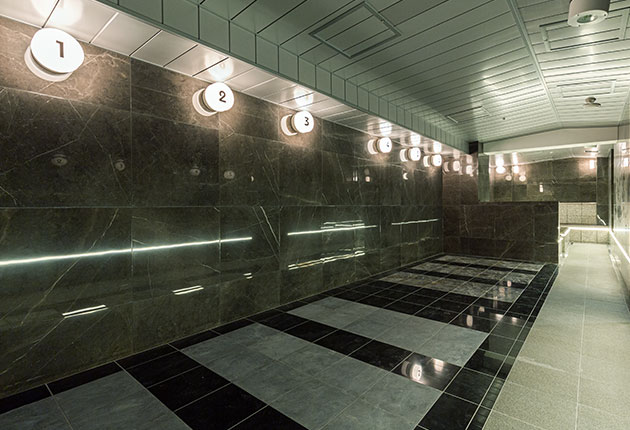 Lying Down
Area
It is designed to bathe the entire body in natural hot spring mist while the bedrock heats the belly and back.It is expected to warm the body from the inside and activate its functions.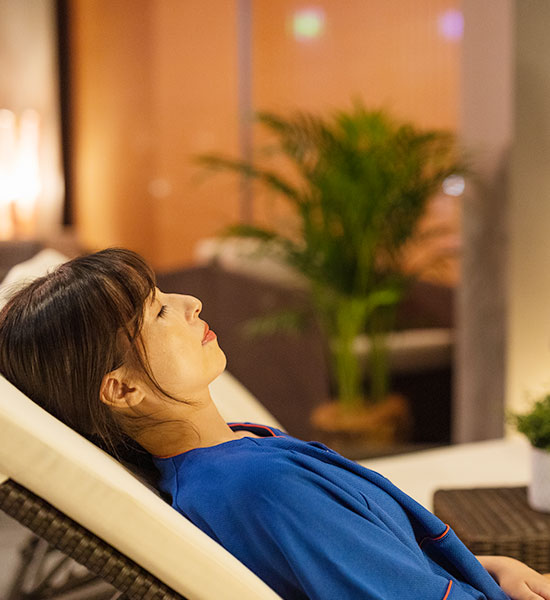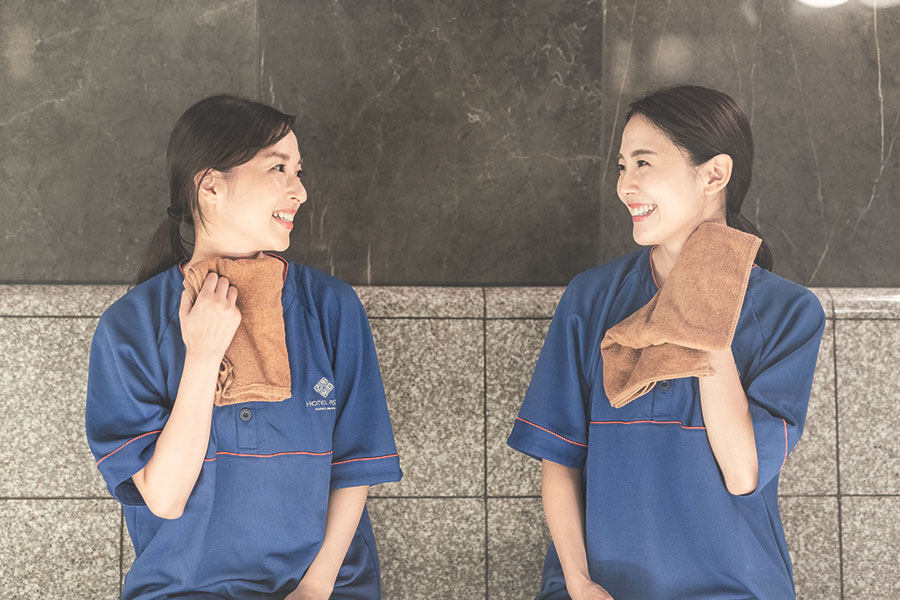 Experience the sauna men and women together without difficulty
Using the effect of far-infrared rays and radiant heat, the entire room was gently heated. Unlike most high-temperature saunas, the room temperature is low, around 40 degrees Celsius, so even those who do not like high-temperature saunas can experience it without difficulty.In addition, if you wear the clothes for bathing, the bathing style allows couples and families to experience it together.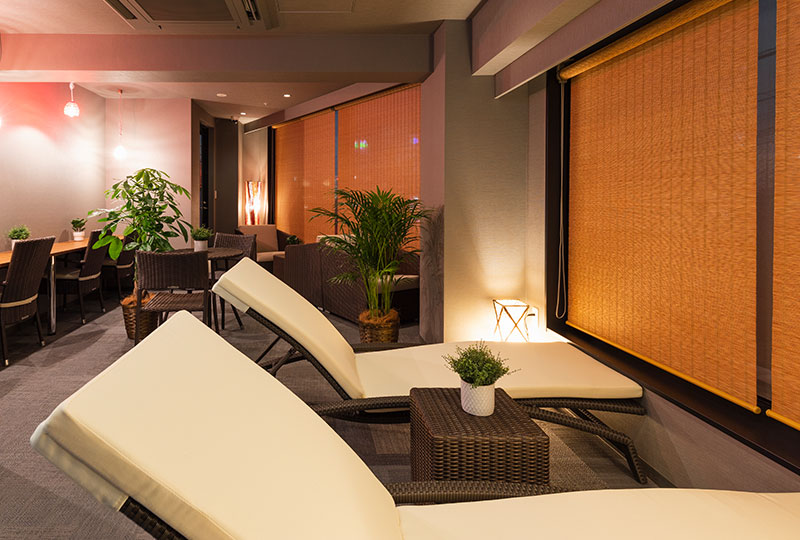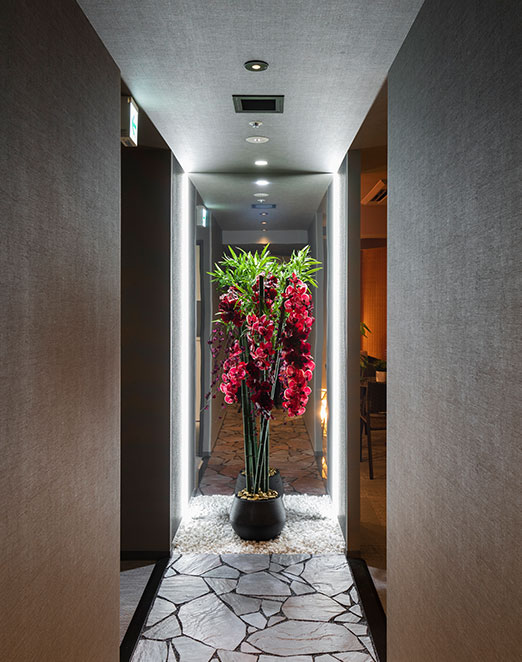 Healing
Sounds
For the background music in the bathrooms and resting rooms, we have allied with Della Inc. This healing music label produces a wide variety of gentle music to the mind and body. Their music has been adopted in many cases, such as Airline's in-flight healing channels, major corporations for their work style improvement, and mental health care. They provide healing sounds that free the body and the mind.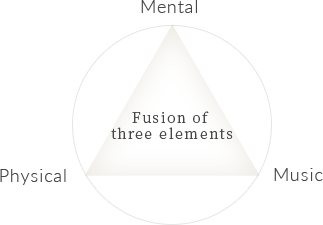 Della Inc. produces music based on the theme of "fusion of the three elements of mental, physical, and music," effectively using music and sounds for the purpose and verifying the research data from psychological and medical perspectives for their music.

The dedicated playlist selected by HOTEL ASYL TOKYO KAMATA and Della Inc. consists of "music to activate the immune system" and "music to relieve irritation," based on the theme of wellness that we aim to achieve. It can be listened to as BGM in the bathrooms and resting rooms of the ASYL SPA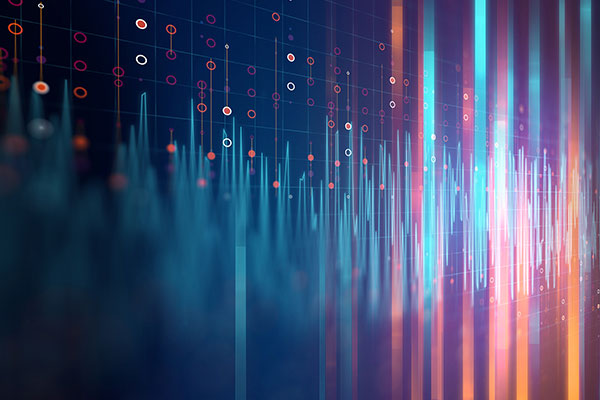 Music to activate the immune system
Under the supervision of Dr. Toru Abo, Professor Emeritus of Niigata University, and an authority on immunology, this music was planned and produced to include the elements necessary to activate the immune system and enhance natural healing power.
Music to relieve irritation
This music is supervised by Dr. Harumi Yamamoto, a clinical psychologist and director of the Workers' Mental Health Center at Yokohama Rosai Hospital. It is expected to promote relaxation of the body and mind, calm irritability, and support a peaceful daily life.
Key points of SPA ASYL mist bath
from Dr. Hayasaka
There are various ways to utilize hot spring water. In Europe, hot spring water is used as medical treatment, and using hot spring mist is a major treatment method. By staying in a bathroom filled with fine particles of hot spring water, the airways and the whole body are affected by the hot spring water. The hot spring water used as mist in the SPA ASYL is a "calcium, magnesium, sodium carbon monoxide, and chloride spring" directly from Shokawa Onsenkyo Village in Toyama Prefecture. It is indicated for treating mild asthma and emphysema, dry skin, and stress-related symptoms.
In addition, lying on the moderately heated bedrock can help improve blood flow due to the thermal effect. If the temperature in the bathroom is too high, it will stimulate the sympathetic nervous system and difficult to relax and get rid of fatigue. If your forehead starts to sweat, it means that your body temperature has risen sufficiently, so please adjust the temperature to your preference with a hanging towel.
Please take your time to heal your body and mind with this gentle bathing method surrounded by the hot spring mist.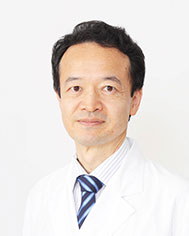 Supervised by Dr. Shinya Hayasaka, physician
Professor, Faculty of Human Sciences, Tokyo Metropolitan University, Onsen Therapy Specialist, Doctor (Physician)
Graduated from the Faculty of Medicine, Jichi Medical University, and completed the graduate course. He is a leading expert in medical research on bathing as a lifestyle habit. His unique research has attracted attention, appeared in the media, and participated in many activities. His books include "The Best Bathing Method (in Japanese)" (Daiwa Shobo).
course
Time:
15:00−21:00
Price:
【 90 minutes】¥3,000(tax included)
【120 minutes】¥3,500(tax included)

Equipment


&

AmenitiesShower room equipment and amenities
Facilities

Shower room, toilet with bidet, hairdryer, hair iron (women's shower room only)

Amenities

shampoo, conditioner, body soap, hand soap, cotton swab, brush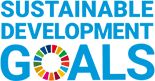 HOTEL ASYL TOKYO KAMATA has implemented the following items and is working from time to time to start from possible things toward realizing a sustainable society as stated in the SDGs.
We use the product of biomass film packaging (BFP) made from renewable plant-derived materials for frequently used items such as toothbrushes, combs, and cotton swabs.By using BFP, we are trying to reduce the use of fossil fuels and the emission of CO2, which causes global warming.

We use refillable bottles for bath amenities (shampoo, conditioner, etc.). The use of refillable bottles reduces unnecessary waste (especially petroleum products) and the use of fossil fuels. We are reducing greenhouse gas emissions.

We are trying to digitize the hotel's policy, POP, memos, etc., as much as possible using tablets. Except for some rooms, there are no bathtubs, only showers in the bathrooms. By reducing the use of paper and water, we are trying to minimize the use of wood for paper production and the shortage of water resources, which is becoming a global problem.

With the exception of a few areas, the lights used in the building is LED. In addition, we are actively working to conserve the global environment by reducing energy consumption through the use of total heat exchange for air conditioning systems.

We are actively cooperating with local region tourist attractions, and use tourist materials.By proactively building relationships with local communities and regions, we aim for sustainable industrial development and a sustainable society that is not to only a particular region.